Auto insurance is a policy between yourself and an insurance agency in which you consent to pay charges in return for security against monetary misfortunes originating from a mishap or other harm to the vehicle. Auto insurance is the best answer with the expectation of complimentary you of monetary concerns in such circumstances. At Payne Insurance Agency, you get the advantage of working with an autonomous organization that just works with the most legitimate, monetarily sound transporters. All of the Insurance organizations we address give a wide scope of collision protection items at a fair cost.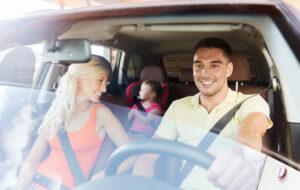 Let us look at the coverages that we provide:
Bodily injured liability
Substantial injury responsibility inclusion applies to wounds that you, the assigned driver or policyholder, cause to another person.
Medical payments or personal injury protection (PIP)
This inclusion pays for the treatment of wounds to the driver and travelers of the policyholder's vehicle.
Property damage liability
This inclusion pays for the harm you may cause to another person's property. Normally, this implies harm to another person's vehicle, however, it likewise incorporates harm to light posts, utility poles, walls, structures, or different constructions your vehicle hit.
Collision 
Crash inclusion pays for harm to your vehicle coming about because of an impact with another vehicle, an item.
Comprehensive
This inclusion repays you for misfortune because of robbery or harm brought about by some different option from an impact with another vehicle or article.
Uninsured and underinsured driver insurance
Underinsured driver inclusion repays you, your relative, or an assigned driver if one of you is hit by an uninsured driver or a driver who doesn't have adequate protection to pay for your complete misfortune.
We provide services around Ballground, Calhoun, GA, Jasper, GA, Fairmount, GA, Dawsonville, and Blairsville areas. You can contact us at 517-321-6624.