Business Insurance, Poultry Farm Insurance, and Commercial Auto Insurance in Woodstock, GA
Since 1982, we've been providing Woodstock, Georgia, and the surrounding areas with quality business insurance coverage from the most respected carriers in the nation. Through an in-depth analysis of your needs, we aim to offer you the comprehensive coverage you need, no matter what business you're in. We offer a range of commercial insurance options including:
Farm Insurance
Contractor's Insurance
Commercial Auto Insurance
General Liability Insurance
Professional Liability Insurance
Umbrella Liability Insurance
Worker's Compensation Insurance
Business Insurance and Farm Insurance in Woodstock, GA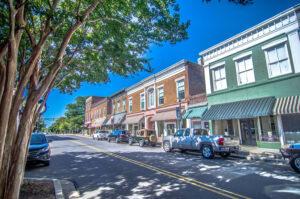 At Payne Insurance Agency, we understand the complicated worlds of business insurance and farm insurance coverage. From commercial auto insurance, poultry farm insurance, contractors insurance, and everything in-between, our independent insurance agents work tirelessly to ensure that you have the best coverage that mitigates your risks and prepares you for life's unknowns.
Business Insurance
As business owners ourselves, we understand the specific risks that you face owning and operating a business–and we're here to help with affordable business insurance! By getting to know you, your business, and your needs personally, we help businesses both big and small stay protected from a range of perils such as work accidents, natural disasters, auto accidents, and more!
Farm Insurance
As business owners who live where they work, farmers need a particular form of coverage that keeps their personal property, liability, and businesses protected. We work with you to find the right farm insurance coverage for your needs. Whether you're in need of poultry farm insurance or farm insurance for your cotton crops, our agents arm you with the protection you require at the price you deserve.
Independent Insurance Agent for Woodstock, Georgia
Woodstock, Georgia is a lively community full of families, farmers, and dreamers. While cotton and farming industries draw in new visitors, friendly southern charm makes visitors want to stay–not to mention, there are plenty of attractive real estate options in the area! From outlet shops, river trails, breweries, and more, Woodstock, Georgia is packed full of charms that make Woodstock one of the best places to live in the state!
At Payne Insurance Agency, we are proud to contribute to businesses big and small in Woodstock with business insurance coverage. With a team of seasoned independent insurance agents and over 40 years of experience in business insurance coverage, we understand the ins and outs of coverage, so you can get the best protection for your business and your buck. Unlike big insurance carriers, as independent insurance agents, we advocate on your behalf, so you don't have to worry about filing claims or changes to your policy. From contractors insurance, commercial auto insurance, poultry farm insurance, and everything in-between, we've got your back!
Our Most Popular Insurance Services
Click on a service to learn more about each type or to request a free quote!