Car Insurance, Commercial Insurance, Home Insurance, Life Insurance, and Farm Insurance in Fairmount, GA
We know you are always looking to cut costs. As an independent insurance agent serving Fairmount, it is something we are always looking to do too – for you! We take your needs seriously, from finding the coverage you need for your business or family to making sure that coverage is at the price point you need. Whether you are a current customer of ours looking to increase your home insurance or a new customer looking for your first car insurance, Payne Insurance Agency always makes sure to put your needs first.
Auto Insurance and Farm insurance in Fairmount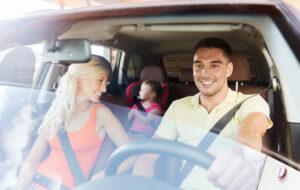 We work with customers throughout the Fairmount area helping them to find the right insurance at the right price. We work with local businesses for commercial auto insurance and contractor's insurance while at the same time helping families with their auto insurance, home insurance, life insurance, and more.
No matter what type of vehicle insurance you need, we are dedicated to helping the Fairmount community with finding the right car insurance including any discounts they may qualify for.
Auto Insurance Discount Programs:
Good Driver Discounts
Good Student Discounts
Mature Driver Discounts
Automatic Draft
Multi-Policy Discounts
When we talk about serving the Fairmount community, we also mean our agricultural neighbors with all their farm insurance needs. Whether your farm needs building, livestock, equipment or poultry farm insurance, or a mix of all of them, we are here to help. We know how much this community includes all different industries including farming. And farm insurance has been part of our business since the beginning, writing ally types of poultry farm insurance policies for decades.
Insurance Coverage for Businesses and Homeowners in Fairmount, GA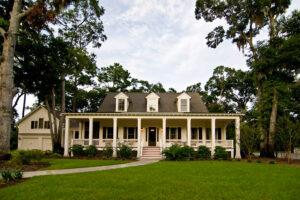 Part of the reason we love our jobs as an independent insurance agency is that we can help Fairmount residents with every aspect of their lives. One call to an independent insurance agent can really handle it all. Whether it's personal insurance such as homeowner's insurance or farm insurance we handle it with one call. When you are looking for all different types of insurance for life insurance or business insurance such as contractor's insurance or commercial auto insurance, you could spend hours calling different carriers and filling out different forms. Instead, one call to an independent insurance agent for Fairmount residents can handle it all, even your vacation home insurance.
Independent Insurance Agent serving Fairmount, Georgia
Fairmount looks like a typical small-town found in the North Georgia Mountains with the town centered around the square of Tate Park. We know these are hard-working and dedicated residents and deserve the best for always wanting the best for their small town. From the beginning as a route for cattle drives and stagecoaches to now as part of the start of the Blue Ridge Mountains and Chattahoochee National Forest, Fairmount is a town dedicated to the health and welfare of its residents.
Our Most Popular Insurance Services
Click on a service to learn more about each type or to request a free quote!