Farm Insurance, Contractors Insurance, and Commercial Auto Insurance in Alpharetta, GA
At Payne Insurance Agency, we have over 40 years of experience serving Alpharetta, Georgia, and the surrounding areas with business insurance coverage that keeps your business protected. As a family-owned and operated independent insurance agency, we work closely with you to gauge your business insurance wants, needs, and desires for optimal coverage.
Poultry Farm Insurance and Business Insurance in Alpharetta, GA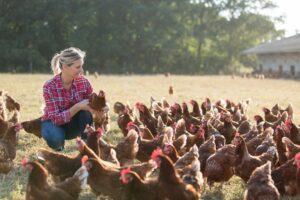 Whether you're looking for farm insurance coverage or commercial auto insurance, we make business insurance hassle-free, so you can focus on what's important–running your business!
Poultry Farm Insurance
Poultry farm insurance is a very specific form of insurance coverage that requires an extensive understanding of the poultry business for proper coverage. Working with poultry farmers since 1982, we have the expertise needed to help ranchers and farmers get the poultry farm insurance that keeps them protected, including livestock protection and egg production protection. In addition to poultry farm insurance, we also offer other forms of farm insurance coverage.
Contractors Insurance
Contractors require unique contractors insurance coverage that keeps them protected from the devastating financial losses of work-related accidents. Whether you're a handyman, landscaper, carpenter, or general contractor, we set you up with affordable and comprehensive contractor's insurance coverage that keeps you protected on the job.
Commercial Auto Insurance
If you use company vehicles, then you need commercial auto insurance protection. No matter if your employees are great drivers, you can't keep them fully protected from other drivers on the road, which is why commercial auto insurance is essential for all businesses that rely on company vehicles such as trucks, fleet vehicles, vans, etc.
Commercial auto insurance coverage includes property damage coverage, liability coverage, bodily injury protection, and more!
Independent Insurance Agent in Alpharetta, Georgia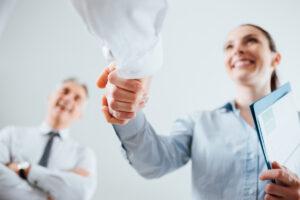 As a vibrant southern city in Fulton County, Alpharetta, GA offers residents an exceptional quality of life, ideal for visiting, living, and working. With all the charms of the city and enticements of country living, families, business owners, and farmers alike enjoy all that Alpharetta has to offer. Whether you're in Alpharetta to take advantage of the best schools in the USA or you're starting up a poultry farm, we're here to help you get the insurance you need to stay protected.
At Payne Insurance Agency we're the trusted business insurance choice for Alpharetta, Georgia. As independent insurance agents, we work with you to find the right business insurance for your needs and your budget. From contractors insurance, commercial auto insurance, poultry farm insurance, and everything in-between, our independent insurance agents are ready to assist you with all your personal and business insurance requirements. Some benefits of working with independent insurance agents include:
Personalized Coverage
Help With Claims
Responsiveness
Better Communication
Efficiency
Savings, and more!
Our Most Popular Insurance Services
Click on a service to learn more about each type or to request a free quote!