Independent Insurance Agent in Ellijay, Serving Dawsonville, Jasper, Blue Ridge, Blairsville, Calhoun, Ballground, Alpharetta, GA, and the Surrounding Areas
People often wonder why they should work with an independent insurance agent when there are so many national companies advertising their competitive rates. In short, we do the work for you, even going through some of those national companies! The truth is, not every insurance carrier has the same coverage or discounts, especially when it comes to car insurance, life insurance, and other specialty insurance. Knowing which carrier offers the discounts you qualify for could save you hundreds of dollars!
Don't have time to shop around for insurance? Let us do the heavy lifting for you, call 706-635-7555 today!
Auto and Car Insurance
Car insurance is an extremely complicated and competitive market. Some drivers are just looking for cheap car insurance to meet state minimums. Other drivers recognize the value in having extra coverage for comprehension. Whatever type of auto insurance you are interested in, Payne Insurance Agency wants to be the independent insurance agent that goes to work for you. With our 40 years of experience and wide range of carriers, we will look for every discount you qualify for as well as the auto insurance coverage amount you need throughout Ellijay, Dawsonville, Jasper, Blue Ridge, Blairsville, Calhoun, Ballground, Alpharetta, GA, and the surrounding areas. We also can provide commercial auto insurance for trucks, company cars, and fleet vehicles!
Business Insurance
We understand that your business is your livelihood. It is our goal to help you minimize your risk. Many types of businesses can benefit from commercial insurance. From farms to yoga studios, gas stations to restaurants and more, let our independent insurance agents find you the business insurance you need:
General Liability
BOP Insurance
Worker's Compensation
Property Insurance
And More
Farm and Poultry Farm Insurance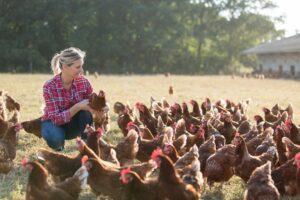 We have been writing farm insurance policies for the nearby Ellijay communities for 40 years. Farming is a business like no other that involves significant investment, usually including generations of family dedication and attention every day. We want to protect our community and your investment by making sure your farm is protected with the right insurance for your industry – poultry, egg production, or cattle and horse farms! The business insurance you need differs from industry to industry in terms of equipment, buildings, stock, and more. Let us help you find the commercial insurance or poultry farm insurance you need to protect your business.
Homeowners and Vacation Home Insurance
Any type of home is a significant investment that means a lot to you and your family. No matter if it is your full-time residence or a vacation home, you need to have your home protected from accidents, theft, damage, and more. We can help keep those memories you look forward to safe! Let the independent insurance agents at Payne Insurance Agency find the right homeowners insurance or vacation home insurance that will let you enjoy everything your home provides without worry.
Life Insurance
Life insurance protects your family with the financial security to continue their lives. We know life insurance can be confusing – the different types, costs, and other unknowns. As an independent insurance agent, we work with many life insurance companies that provide peace of mind at prices lower than you might think!
Independent Insurance Agent in North Georgia
You might be surprised at all the different types of insurance we carry for our customers throughout Blairsville, Dawsonville, Ellijay, Jasper, GA and Blue Ridge, GA. But that is the type of work we do as an independent insurance agency – meeting all your insurance needs through our network of different providers. From farm insurance to auto insurance, commercial insurance to life insurance, we are ready to work for you!
Are you tired of long wait times and bad customer service from large insurance companies? Call us today for a better insurance experience at 706-635-7555 or click here to get a quote!