Independent Insurance Agent, Business Insurance, and Farm Insurance in Canton, GA
Using our vast experience in business insurance coverage, we work with business owners in Canton, Georgia to find the right insurance coverage for their needs. From contractors insurance, poultry farm insurance, commercial auto insurance, and more, our independent insurance agents are here to lend their expertise and help you get the best deal on the best insurance coverage for your business. Call us today for a quote!
Commercial Auto Insurance and Poultry Farm Insurance in Canton, GA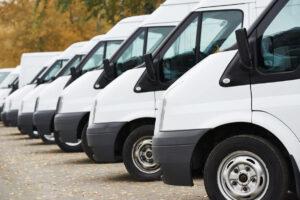 As an independently owned family operation, we understand just how stressful running a business can be, which is why we alleviate the burden of business insurance coverage, so you can focus on what's important.
In addition to a range of commercial insurance coverage options, we provide poultry farmers and businesses that use company vehicles, insurance coverage options that keep them protected no matter when or where.
Commercial Auto Insurance Coverage
If your business relies on company vehicles, then you need commercial auto insurance coverage. Commercial auto insurance coverage includes a range of auto insurance coverage options including:
Comprehensive Coverage
Collision Coverage
Uninsured Motorist Coverage
Bodily Injury Liability Coverage
Property Damage Liability Coverage
Medical Payments, and more!
Poultry Farm Insurance Coverage
Poultry farmers face unique risks, that require a unique form of farm insurance coverage to stay protected–poultry farm insurance! Our poultry farm insurance coverage options keep Canton, GA poultry farmers protected with coverage options including:
Accidental Death of Birds
Business Interruption Coverage
Guarantee against Under Insurance (to cover buildings)
Umbrella Liability
Farm Pollution, and more!
Independent Insurance Agent serving Canton, Georgia
As a moderate city in Cherokee County, Canton, Georgia is a charming community full of friendly faces, farms, and businesses that contribute to its overall appeal. Known for being a top producer of silk and cotton, the farming land of Canton, GA is rich, ideal for crops and livestock. But in addition to its fertile land, Canton is a great place to lay down roots, start a business and/or raise a family.
At Payne Insurance Agency, we are proud to serve Canton, GA, and the surrounding areas with affordable and quality business insurance coverage. From contractors insurance, farm insurance, commercial auto insurance, and more our independent insurance agents labor with your best interests at heart to get you the coverage you need at the price you deserve. Presenting you with business insurance options from the nation's top insurance carriers, our independent insurance agents care about your specific needs and provide you with the honest and trustworthy service you deserve. Get in touch with us today for a quote on your business insurance needs.
Our Most Popular Insurance Services
Click on a service to learn more about each type or to request a free quote!