If you're in the market for a new car or vehicle mobile coverage, you should be aware of the various types of auto insurance that can be found on a policy. Various types of auto insurance are available to help protect you, your passengers, and your vehicle in the event that you are involved in a car accident. At Payne Insurance Agency, we emphasize ourselves on being a quick and courteous service provider. We make ensure that each customer receives a personalized responsive service that begins the moment they contact us and continues until the sale is completed.
Let us look at the types of coverage that we offer: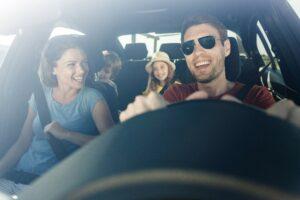 Personal Injury Protection
Injuries that you, the separate motive force or policyholder, cause to another individual are covered by bodily damage legal responsibility insurance.
Medical Payments coverage
This insurance will cover the costs of repairs to the policyholder's vehicle's driver and passengers in the event of an accident.
Legal liability 
This insurance will cover any damage you may do to someone else's property. Typically, this refers to damage to another person's vehicle, but it can also refer to damage to light posts, cellphone poles, fences, etc., that your vehicle collided with.
Comprehensive
This insurance covers you in the event of a robbery or damage caused by something other than a collision with another vehicle or object.
Uninsured/Underinsured Motorist coverage
If you, a member of your family, or a delegated motive force is hit by an uninsured motive force or a motive force with insufficient coverage to pay for your whole loss, underinsured motorist insurance reimburses you, a member of your family, or a delegated motive force.
Optional insurance coverage
Towing, rental reimbursement, and roadside assistance are examples of optional or special coverage.
You can give us a call if you are interested to try our services. Our services are available around Calhoun, GA, Ballground, Blairsville, Jasper, GA, Blue Ridge, GA, and Dawsonville areas.