Do you want to purchase a new automobile? No matter what kind of automobile you are thinking of buying beat a cardigan a motorcycle, you must think about the risks and challenges you will be facing for it. Since most of these will be monitored in nature, you should think about compensation for such losses. What you need to do is look for the right auto insurance policy. We, at Payne Insurance, can be the right choice for you. We are one of the most established and reliable companies which have been in this business for more than 40 years now. We bring you a wide variety of insurance programs, starting from home, automobile, and business insurance to even life and farm insurance programs. We are known for our high-quality coverage options and independent status which means we can offer you multiple carrier options. So, if you are located in areas like Calhoun, GA, Ballground, Blairsville, Jasper, GA, Blue Ridge, GA, or Dawsonville, then you can opt for us.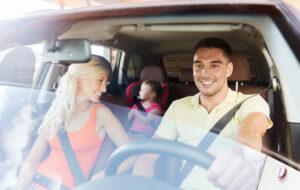 Here, we have put together a few reasons why you should go for an auto insurance policy. Take a look.
Repair expenses
One of the major reasons why you need to have an auto insurance policy is the huge expense you will incur because of frequent repairs for your automobile. After a certain point in time, all automobiles are bound to certain kinds of damages for which you will have to go to the repair shop. These frequent visits will also lead to a huge bill which will be difficult to meet with your savings alone.
Accident costs
You might have to face a huge loss if there is an accident with your automobile. Apart from the auto body repairs, if other people have been injured in the incident or you have suffered from some injuries, you will have to make medical bills and liability payments. In order to avoid these unnecessary expenses, you should invest in a good auto insurance policy.
So, if you are thinking of choosing us for your insurance needs, contact us today.