Are you thinking of investing in a new car? No matter what kind of model you have selected, you must understand that there are certain risks and challenges that you will be facing for your car. To begin with, you might notice certain kinds of damages in your car after a certain point in time due to regular wear and tear. When these damages are getting too frequent, you will realize that the cost of repairing your car is also becoming a lot. Moreover, if there is an accident, you will be asked to make liability payments as well as medical bill payments. Such expenses can be a lot to bear with your savings alone. That is why what you need to do is have a good car insurance policy. We, at Payne Insurance, can be the right choice for you. We are one of the most established and reliable companies which have been in this business for more than 40 years now. Starting from home, automobile, and farm insurance to even business, and life insurance, we can help you with everything. So, if you are from Calhoun, GA, Dawsonville, Ballground, Jasper, GA, Blairsville, or Blue Ridge, GA, then you can opt for us.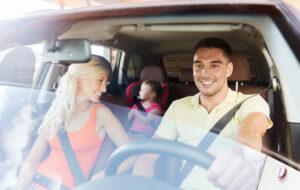 Here, we have put together a few questions to ask a company offering you car insurance. Take a look.
Are you an independent insurance agency?
First of all, you should ask the company if it is an independent one or not. Independent insurance agencies can provide you with multiple carrier options. This makes it easier for you to find a particular policy that will suit your requirements and set a budget.
Can you provide free quotes for the premiums?
Next, you should ask the company if they can provide you with free quotes for the premiums. This will help you understand if the particular insurance policy is affordable for you. You may also compare these quotes with others and then choose the one that seems most reasonable for you.
So, after getting these answers, if you're thinking of getting these insurance programs from us, contact us today.