Do you want to purchase a new car? Have you been eyeing a particular model for quite some time? Before you make this deal, you should be aware of the risks and challenges that you will have to face as a car owner. Since most of these challenges are monetary, you should keep compensation ready for such kinds of losses. What you should do is invest in a good car insurance policy. We, at Payne Insurance, can be the right choice for you. We are an established and reliable company which has been in this field for more than 30 years now. We bring you a wide variety of insurance programs, right from home, business, and automobile to even life, and farm insurance policies. We are an independent insurance agency which means you can get multiple carrier options from us. We are known for our great quality coverage and customer-oriented approach. So if you are based in areas like Jasper, GA, Calhoun, GA, Ballground, Dawsonville, Blairsville, or Blue Ridge, GA, then you can opt for us.
Here, we have put together a few reasons why car insurance is necessary. Take a look.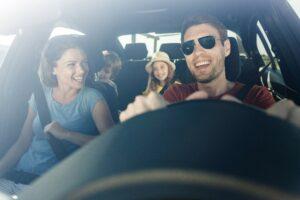 Accumulated repair costs
After a certain point in time, you will realize that your car is breaking down a lot due to regular wear and tear. For this, you will have to take your cars to repair services quite frequently. This repair cost, when accumulated together, can be a huge expense that can only be covered when you have insurance protection.
Accident expenses
Apart from damages in the auto body, people can be injured in an accident as well. For this reason, you will not only have to pay for auto body repairs but also your medical bills as well as liability payments. These unnecessary expenses can be taken care of when you have a car insurance policy.
So, if you are interested in our car insurance programs, contact us today.