Do you have a business of your own? Every business has its own commercial fleet as well. This can be used for different purposes where you are business might require transport. But you must keep in mind that these are also automobiles which will incur certain losses. If there is regular wear and tear, you will require spending for auto damage repairs. And if these vehicles meet with an accident, you will have to bear medical bill payments and liability payments. That is why you need to invest in a commercial auto insurance policy.  We, at Payne Insurance, can be the right choice for you. We are one of the most established and reliable companies which have been in this business for over 40 years now.  We bring you a wide variety of insurance programs, starting from home, automobile, and business insurance to even life, and farm insurance programs. We are also an independent insurance agency which means we can provide you with several carrier options to choose from. So, if you are from Canton, Ballground, Alpharetta, Blue Ridge, GA, Calhoun, GA, or Jasper, GA, then you can opt for us.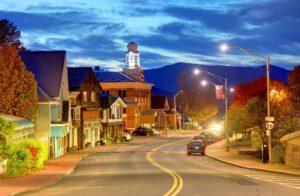 Here, we have put together a few things to check about your commercial auto insurance policy before buying. Take a look.
Coverage
One of the first and foremost things that you need to check about the insurance policy will be the coverage. You have to make sure that the insurance policy covers all the potential losses you are likely to incur because of your automobile. Otherwise, making this investment will turn out to be futile.
Premiums
Next, you must work on the rate of premiums. You need to make sure that the quotes offered by the company are suitable for your budget. Match the codes with your budget before making the decision to understand if this insurance policy is affordable for you or not.
So, if you are interested in choosing our insurance programs, contact us now.