Have you been looking for a company that would provide you the right contractor insurance? If yes, then you have landed on the right page. In this blog, we will write about the traits or qualities of a company that provides such insurance. While it is true that there are plenty of companies in Alpharetta, Canton, Woodstock, Ballground, Fairmount, GA, Jasper, GA, not all of them reliable enough. Payne Insurance Agency can help you in this case.
There are several factors to consider. So without any further delay, let us talk about the qualities that you should be looking for.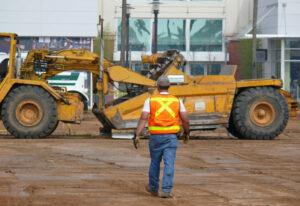 Experience: You need to go for a company that has been in the industry for many years. We were founded back in the year 1982. We have been providing services to our customers for so many years and have already created a solid reputation in the market backed by our amazing customer service, skills, knowledge, and options for insurance requirements.
A wide array of services: No matter which insurance you choose, it is very important that you go for a one-stop solution. This way, you can avail all the insurance policies from a particular company. This also proves their expertise in the market. For example, we provide various kinds of services such as auto insurance, vacation home insurance, commercial insurance, poultry, and farms insurance, motorcycle & boat insurance, life insurance, etc.
Credentials: Another thing that you should check is whether the company has been awarded before or not. It should have the right kind of credentials mentioned on its website. For example, Carla and Scotty have won the Agency of the year award in 2014 out of over 73 Allstate agencies.
We take pride in saying that we have a skilled team and we make sure that all of our customers are satisfied.
So these are a few things that you should check while availing of contractors insurance. To avail of our services, kindly give us a ring right now.