Are you a full-time farmer in Blairsville, or just a hobbyist? Neither is good or bad, but knowing the difference means getting the right coverage for your farm and your farming activities. What about the size of your farm, is that a dozen acres or do you have hundreds of acres? Do you have employees to help on the farm, or do you take care of everything? What about livestock? And the questions will continue as they are all important in getting you the right policy for your needs.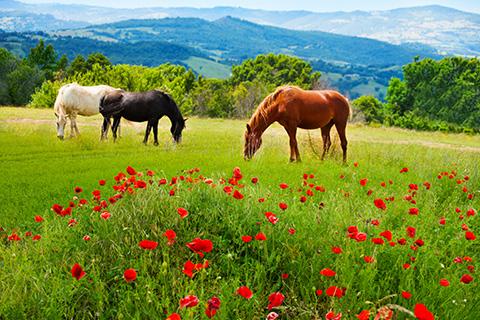 Just having these few questions might cause you to throw up your hands in frustration. How do you know that you have the right policy when things go wrong? This is where the experts at Payne Insurance Agency can help in narrowing down the right policy for your Jasper farm so you can be confident that you are properly insured.
Can I Have Livestock on My Ellijay Farm?
The short answer is yes, but there is more to it than just getting some livestock and thinking you are good to go. What sort of livestock will you be having on your Ellijay farm? Maybe you just want to have a few chickens or goats, which is a far cry from having prized horses. While a general umbrella policy for animals might suffice for the chickens, you will likely want to have individualized policies for the horses or other valuable animals. Talking with your independent Payne Insurance agent will help to explain the differences and what you may want to have in place for any animals that you choose to have on your farm.
Isn't There an Easier Way To Get Coverage?
We would like to say yes, that there is a policy that would do everything for your Blue Ridge farm, but that just isn't the case. The fact is that every farm, full-time or hobby, is unique, and what you need coverage for won't be the same as the farmer down the road from you. The amount of livestock you have, the acreage you have, buildings, equipment, and more all make your insurance needs unique. And that's what Payne Insurance Agency specializes in: getting YOU the insurance that fits YOUR needs. Because they are an independent insurance agency, they can take all of the variables that make up your Dawsonville farm and shop the market to find the best farm insurance for you.