Are you thinking of starting your own farm? You can use your farm for several things, including your own business. But you must be prepared for the risks and challenges that might come your way because of owning this farm. Sometimes, due to natural calamities or criminal activities, your farm could face severe damage and restoration costs can be very high. It might not be possible for you to restore your farm with your savings alone. That is why you need a farm insurance policy. We, at Payne Insurance, can be the right choice for you. We are an established and reliable company which has been in this field for more than 40 years now. We can provide you with a wide range of insurance programs, right from home, business, and automobile insurance to even life, and farm insurance programs. We are also an independent insurance agency which means you can get multiple carrier options from us. We are known for our sense of professionalism, efficiency, and utmost dedication towards all our clients. So, if you are from Canton, Alpharetta, Woodstock, Jasper, GA, Blue Ridge, GA, or Ellijay, then you can opt for us.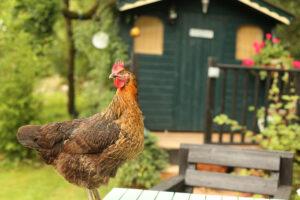 Here, we have put together a few tips that will help you find the right company for farm insurance. Take a look. 
One of the first and foremost things that you should do when you're looking for a company to help you with farm insurance is to take recommendations or reference from others. Just ask around your friends and family who have a farm and have invested in this kind of an insurance program. This will help you make a more reliable choice. 
Another thing that you can do is to research online. With the availability of Internet, you can look for this kind of a company. But make sure that you go through the client reviews and ratings before taking a decision. This will help you understand the kind of insurance coverage you can expect from them. 
And if you are thinking of choosing our insurance policies, contact us now.