Home Insurance in Calhoun, GA, Ballground, Dawsonville, Blue Ridge, GA and Surrounding Areas
5 reasons why people avail home insurance 
Payne Insurance Agency provides home insurance in Calhoun, GA, Ballground, Dawsonville, Blue Ridge, GA, Jasper, GA, Blairsville.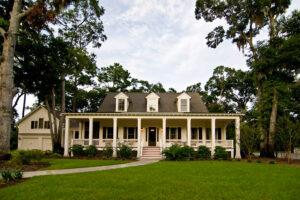 Protection against property damage: Home insurance provides financial protection against various types of property damage, such as fire, storm damage, vandalism, or theft. It helps cover the cost of repairs or replacements, ensuring that homeowners don't have to bear the entire financial burden themselves.

 

Liability coverage: Home insurance typically includes liability coverage, which protects homeowners if someone is injured on their property and files a lawsuit. It covers legal expenses and any damages awarded, offering peace of mind and financial security in case of accidents or injuries on the premises.

 

Mortgage requirement: Many lenders require homeowners to have insurance before they can approve a mortgage. This is because the home serves as collateral for the loan, and the lender wants to ensure that their investment is protected in case of unforeseen events. Availing home insurance is often a prerequisite for obtaining a mortgage loan.

 

Personal property coverage: Home insurance often includes coverage for personal belongings inside the home, such as furniture, appliances, electronics, and clothing. If these items are damaged or stolen, the insurance policy can provide compensation to replace them, easing the financial burden on the homeowner.

 

Additional living expenses: In the event of a covered loss, such as a fire or severe damage that renders the home uninhabitable, home insurance can cover additional living expenses. This includes the cost of temporary accommodations, meals, and other related expenses while the home is being repaired or rebuilt. It provides homeowners with the means to maintain their standard of living during a difficult time.

 
These reasons highlight the importance of home insurance as a means to protect one's property, finances, and overall well-being. It offers a safety net and financial security, allowing homeowners to recover from unexpected events with minimal disruption. Please call us without any hesitation.