You may or may not realize it, but for most people, their home is the biggest investment that they will make. Because of this, you don't want your Blue Ridge or Ellijay home to be unprotected. Having homeowners insurance is more than just smart, it could prevent you from losing everything that you've worked so hard for. Your homeowner's insurance covers not only your home, but it also covers your belongings inside, such as your bedroom set, living room furniture, and more. Not only that but it also usually includes liability coverage as well for injuries and property damage caused by you to others.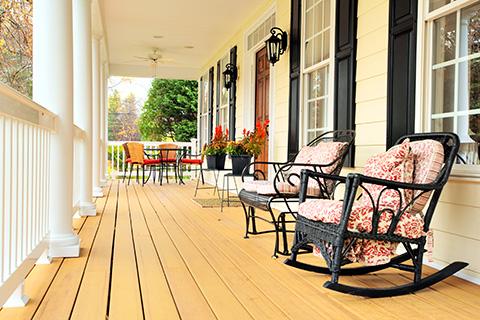 Home Insurance Doesn't Have To Be Expensive
It doesn't matter if you live in Dawsonville or any other part of Georgia, the simple fact is that homeowners insurance is one of the most important insurance policies that you could ever own. It's important to understand that no two homeowners' insurance policies are created equal though. When you start looking at the different insurance companies that are out there, and the policies that they offer, you'll see that there are different levels of coverage, different endorsements, and riders, and they also have different conditions and limitations. It doesn't matter if you own your home or rent your home, insuring the place that you call "home" can help protect you financially if you suffer a loss due to fire, vandalism, or other covered events. It will also cover you in the event someone is injured while on your property and wins a legal judgment against you.
Common Coverages You Find in Home Insurance
So what sort of coverages can you expect to have with your homeowner's insurance policy? There are many that are common and are typically in most, if not all, policies that you may look at. But you should understand what they are and how they affect the coverage in your policy. First is the dwelling coverage, which is the home itself. This covers the replacement of the house itself, not the contents of the home. Another item in the policy would be other structures, such as that shed in the backyard, your detached garage, any sidewalks you may have, your driveway, and other structures on the property. Then we get to the contents of your home, like your furniture, clothes, appliances, and other personal property. In order to get the full details of your policy, give a call to your Payne Insurance agent today to make sure you have the right coverage.