5 reasons to hire independent insurance agent
Hiring an independent insurance agent can provide several benefits for individuals and businesses seeking insurance coverage. Payne Insurance Agency can help you to hire independent insurance agent in and around Blairsville, Alpharetta, Ballground, Jasper, GA, Woodstock, Blue Ridge, GA. 
Here are five reasons why you might consider hiring an independent insurance agent: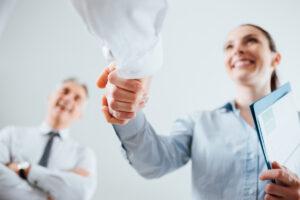 Expertise and Knowledge: Independent insurance agents are typically highly knowledgeable about the insurance industry. They can help you understand complex insurance policies, coverage options, and regulations. Their expertise can be invaluable in guiding you toward the right insurance solutions for your specific needs.

 
Choice and Options: Independent agents work with multiple insurance companies, offering you a wide range of options. They can compare policies and coverage from different insurers to find the one that best suits your requirements and budget. This ensures you have access to a variety of choices and can select the most suitable coverage.

 
Customized Solutions: Independent agents take the time to understand your unique insurance needs. They tailor insurance solutions to match your individual circumstances, whether you need coverage for your home, car, business, or other assets. This personalized approach ensures that you get coverage that fits you perfectly.

 
Advocacy and Support: In the event of a claim or a dispute with your insurer, independent agents can act as your advocate. They can help you navigate the claims process, ensuring you receive fair and timely compensation. Their support can be crucial during stressful times when you need assistance the most.

 
Cost Savings: Contrary to the misconception that working with an independent agent is more expensive, they can often help you find cost-effective insurance solutions. Their ability to compare rates and coverage options from multiple insurers can lead to potential cost savings while still providing the coverage you need.

 
In summary, independent insurance agents offer expertise, choice, customization, support, and cost-effective solutions that can make the insurance-buying process more convenient and beneficial for individuals and businesses alike. Their ability to act in your best interests and provide personalized service sets them apart from captive agents who represent only one insurance company. Please call us without any hesitation.