Are you scared of death? Usually, people are not scared of death for themselves. But it is their loved ones that they are worried about. Apart from the emotional loss that loved ones have to cope with, they have to also bear the financial loss after the death of a certain family member. This is all the more true if the person has been the sole breadwinner of the family. If you do not want your family to face any hardship after your death, you should invest in a life insurance policy. We, at  Payne Insurance, can be the right choice for you. We are one of the most established and reliable companies which have been in this business for a long time now. We provide you with a wide range of insurance programs, starting with life, home, and farm insurance to even automobile, and business insurance programs. We are also an independent insurance agency which means you can get multiple carrier options from us. So, if you are from Calhoun, GA, Ballground, Blairsville, Jasper, GA, Blue Ridge, GA, or Dawsonville, then you can opt for us.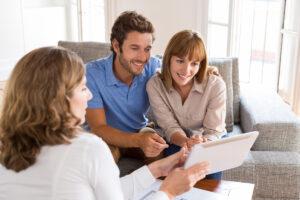 Here, we have put together a few tips that will help you choose the right life insurance policy. Take a look.
First of all, you should make sure that the coverage you are getting from the insurance policy is going to be beneficial for your family members after your death. Make a list of the potential wrist study family might be facing and then compare it with your insurance program to see if it is what you are looking for.
Next, you should inquire about the rate of premiums offered by the company. This will help you understand if the policy is suitable for your budget or not. You can match it with your budget when you have free quotes and then decide the one that seems most affordable for you.
So, if you are thinking of choosing us, contact us today.