Do you ever think about what will happen to your loved ones after your death? Apart from the emotional loss that they will have to suffer from, you will also have to worry about their finances after you are no more. this is especially true if you have been the sole breadwinner of the family. What you can do is invest in a good life insurance policy that will take care of the financial needs of your family while you are no more. We, at Payne Insurance, can be the right choice for you. We are an established and reliable company which has been in this field for more than 30 years now. We bring you a wide variety of insurance programs, right from home, automobile, and farm insurance to even automobile, business, and life insurance programs. We are known for our great quality coverage options along with our sense of professionalism, efficiency, and dedication for all our clients. So, if you belong to areas such as Calhoun, GA, Ballground, Jasper, GA, Blairsville, Dawsonville, or Blue Ridge, GA, then you can rely on us.
Here, we have put together a few factors to keep in mind while choosing the right company for your life insurance. Take a look.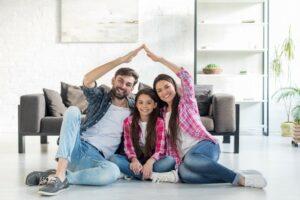 Independent insurance agency
First of all, you should make sure that the company is an independent insurance one. Independent insurance companies can provide you with multiple carrier options so that there are greater chances of you finding a particular policy that will be suitable for your requirements and set budget. That is why you should opt for this kind of insurance agency.
You can only trust a company when they have a good reputation in the market. That is why you must make sure the company is choosing for your insurance has a good standing. Go through their client reviews and feedback to understand this as well as get an idea of the policy benefits you are likely to get.
So, if you are thinking of choosing us, contact us now.