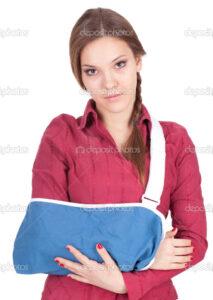 Workers Comp Insurance
Why Partner with Payne Insurance?
We value our customers and know that not all workers' compensation insurance is the same. The choices you make not only affect how much you'll pay for coverage, but they will also influence how much you will pay in the event of a claim. At Payne Insurance, our experienced agents will work with you and guide you by understanding your business environment, goals and potential risk. This allows us to customize a workers' comp policy that provides you with the best protection at the lowest price. We care about your clients' needs and are proud to be one of the largest independent insurance agencies in north Georgia. With dedication and personalized service, we have been meeting the needs of local businesses since 1982. From Blairsville to Jasper, Blue Ridge to Dawsonville, GA — we have your total workers comp insurance solution!
Whether you own a construction company in Calhoun or a hair salon in Ellijay, workers comp insurance plays an important role in keeping your business and your employees protected. As specialists in workers compensation insurance, Payne Insurance has the experience, knowledge and resources to help you select a policy that meets the unique needs of your business while fitting within your budget.
Just like worker's comp insurance, not all insurance agencies are the same either. Payne Insurance is proud to be a trusted and respected, local industry leader, serving businesses of all sizes and scopes. We are insurance agents, but we do more than just sell policies. We partner with you, providing suggestions on how you can minimize risks, prevent workplace accidents and educate your staff on best practices. In the event that you do have a workers comp claim, contact us right away! We will work with you to review the situation, and offer suggestions and guidance on how you can keep your claim costs down. When it comes to workers' comp insurance, we share your goals, and we will do everything we can to help you learn how to minimize employee injuries and keep your business running safely and efficiently.
Education is Key
At Payne Insurance we are committed to educating our clients on all the available workers comp insurance options; so you can make informed decisions on which programs are right for you. We can also provide you with tools and resources to help you educate your staff. Helping employees understand their workers' compensation benefits and rights, as well as the rights of your company, brings awareness to an important and often ignored issue. Whether your business is in Blue Ridge, Blairsville, Calhoun, Ellijay, Dawsonville, Jasper, GA or anywhere in between, we are here to help you prevent workplace injuries, and if they do occur, we work with you to make your claims process as painless as possible. Contact us today, and let Payne Insurance put our decades of expertise to work for you!